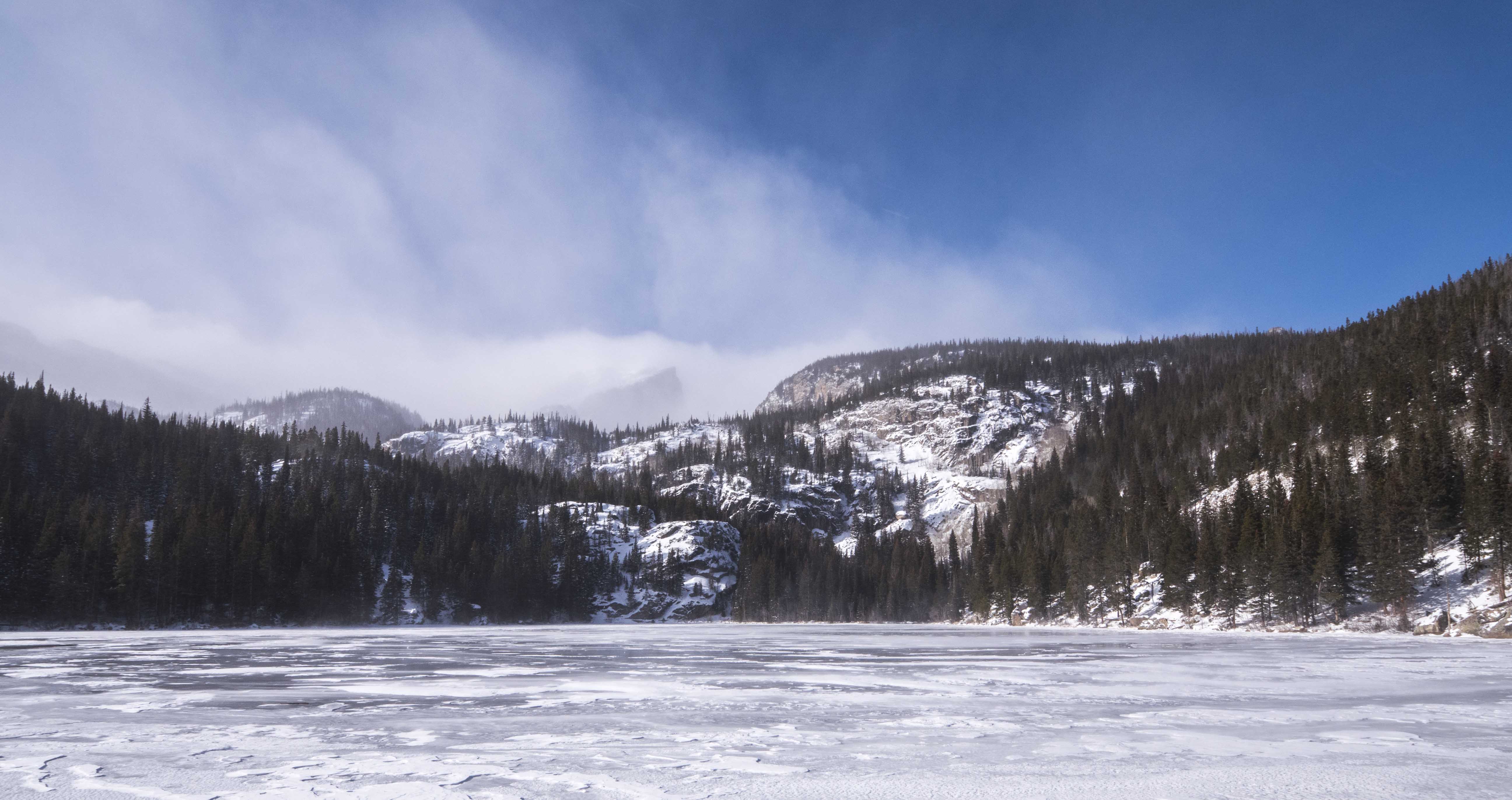 With spirit buoyed I headed down to the base of Deer Mountain, which sits near the entrance of the park and provides views of the main mountains from its peak. To the top was about 3 miles and 1,000 feet of walking over dirt, then rocks, then snow. Most of the hike was sheltered by forest and I started sweating pretty quickly. All of this changed when faced with the freezing wind on the summit and I only stayed long enough to take some pictures before retreating. To the west the continental divide was hidden by menacing clouds (even more of a reason not to go hiking up there), but to the north the Mummy Range (I think that's right) was beautiful in the midday sun.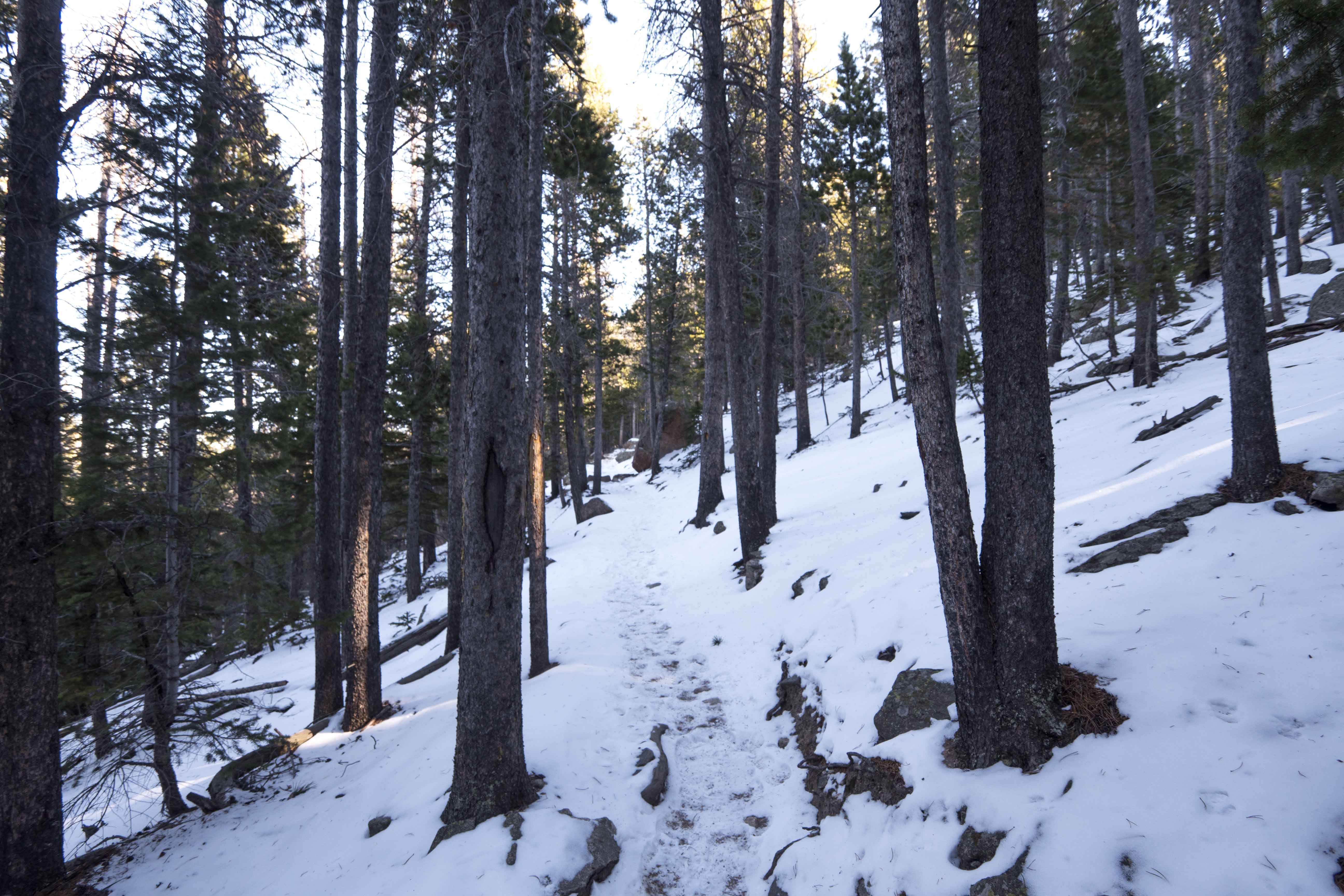 After getting back down I headed in to Estes Park to check out the local scene. When you're the town at the entrance of a National Park you are bound to be somewhat seasonal and I think I had arrived between the summer and winter seasons. As such there wasn't much going on (or maybe it was the biting cold and fierce wind), but I did go to two of the town's three (I think) breweries. Estes Park Brewery sucked. The beer was aweful and the guy who gave me a taste didn't even drink himself. How are you supposed to know your beer is trash if you don't drink it?
In stark contrast, Rock Cut brewery was amazing. A friendly, interesting barman, lively atmosphere, and great beer all made my stay very enjoyable and much too short. If you are ever in Estes Park you owe it to yourself to check out Rock Cut. I was fortunate enough to get some Wooden Buffalo, an experimental beer of which only 1 gallon remained. It was a smoked brown ale that had been aged in an old Buffalo Trace bourbon barrel. This idea is rare, but certainly not totally new (Anderson Valley Wild Turkey aged stout comes to mind). What set the Wooden Buffalo apart was how clear the bourbon flavor came through. Truly an amazing beer. I'd tell you to get some, but I helped drink the last of it :).
After sobering up at the library I headed out of the mountains to Fort Collins for the night. I was sorry to be so brief with Estes Park, but the low was supposed to be 9 degrees that night and when you're thinking about those temperatures and extra 10 degrees is worth driving for. US 36 and 287 were very busy on my way out, but I got to a Walmart in Fort Collins with little difficulty. I'm excited to check out the town tomorrow.
Other observations:
On the way up to Bear Lake there was some packed snow/ice on the road which provided a good opportunity to try my hand at slippery rear wheel driving. Some throttle experimentation resulted in some exciting, but controlled, slides. It's called drifting.

I had a buffalo (like the actual animal) taco at a place in Estes Park. Decent but not very different.